This just in! You can now rent your very own private luxury island. Here's everything you need to know about your new favourite holiday destination – Slipper Island.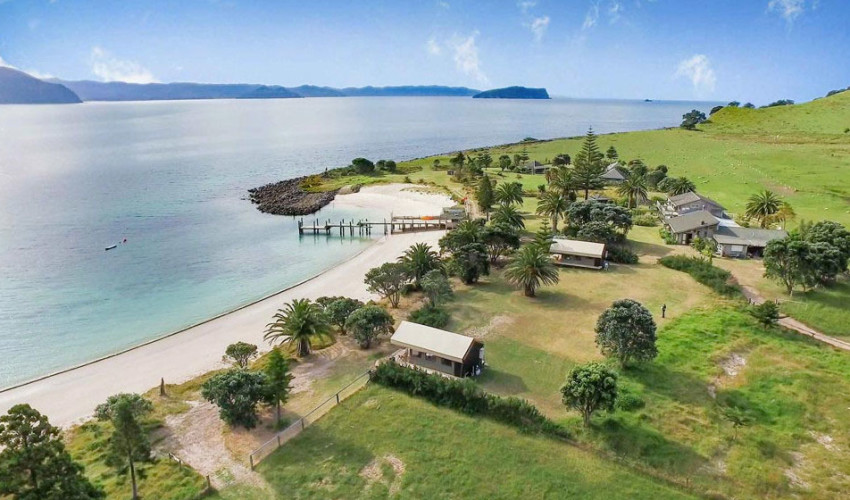 Where is it?
Slipper Island sits 3km off the coast of Tairua, your transfers from Tairua are included in your stay. The Island has plenty of safe and protected beaches just waiting to be explored by you and 9 of your closest friends. Yep, the Island can be privately rented and caters for up to 10 people.
Accommodation options
Slipper Island has two 2-bedroom villas, two 1-bedroom chalets and two "Bandas" – or traditional luxury glamping tents. The layout is perfect for a group of friends with children – with plenty of family-friendly accommodation options.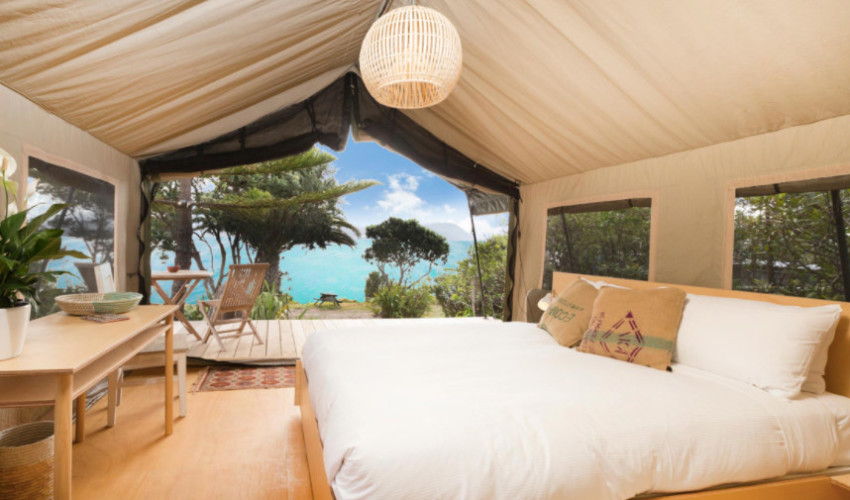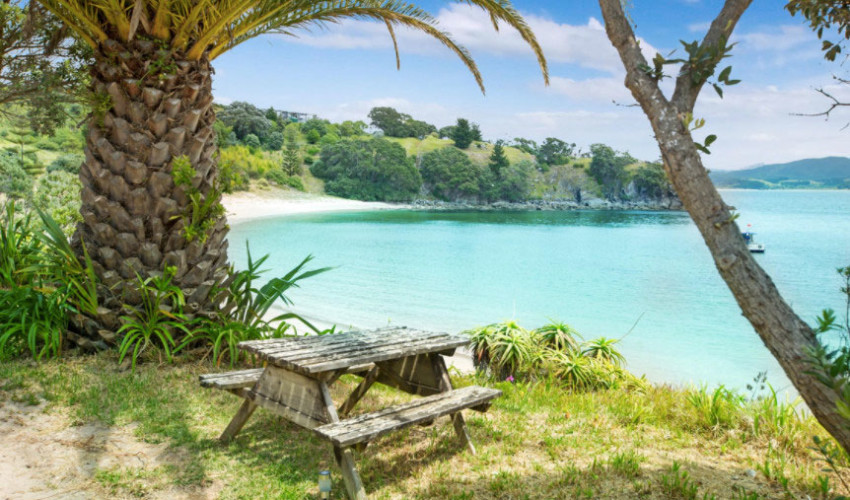 What to do?
RELAX. This is a little slice of paradise. All you need to do is bring a good book, your swimmers and sunscreen and soak up a little fun in the sun. Take a walk up to the lighthouse, play a game of beach volleyball or even go for a snorkel or simply kick back and chill.